Laboratory
At Licores Riska we have our own laboratory, where each and every one of the drinks that are part of our catalogue are developed. Each lot is analyzed, preventing any product in poor condition from reaching the market. Resistance tests are also carried out on the opening of closures. All the necessary to ensure that the final consumer is completely certain that he or she is consuming a product of the best quality.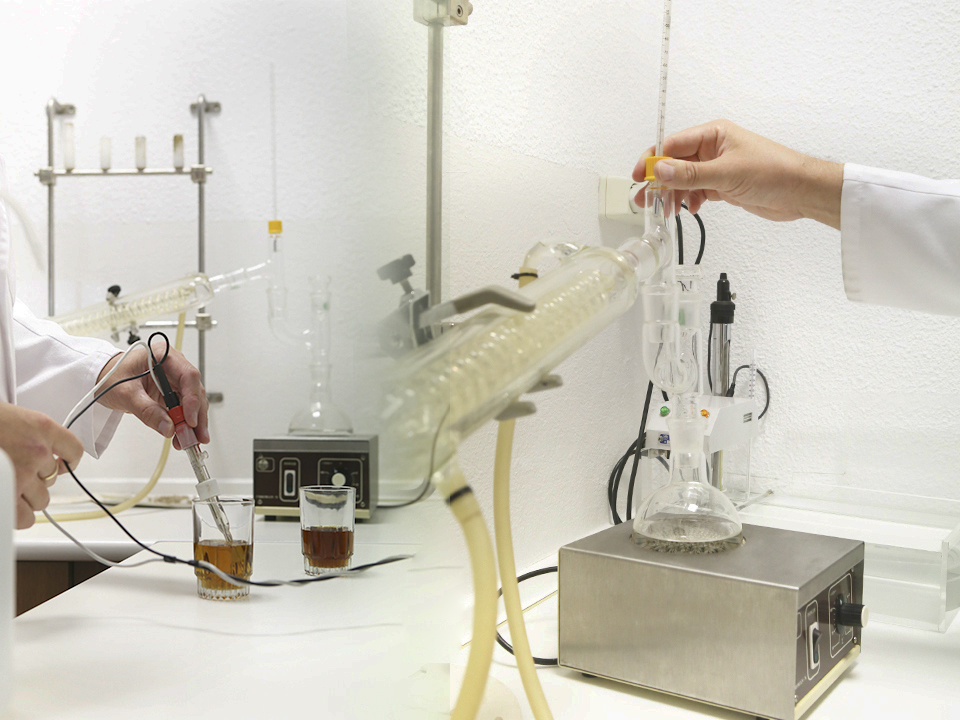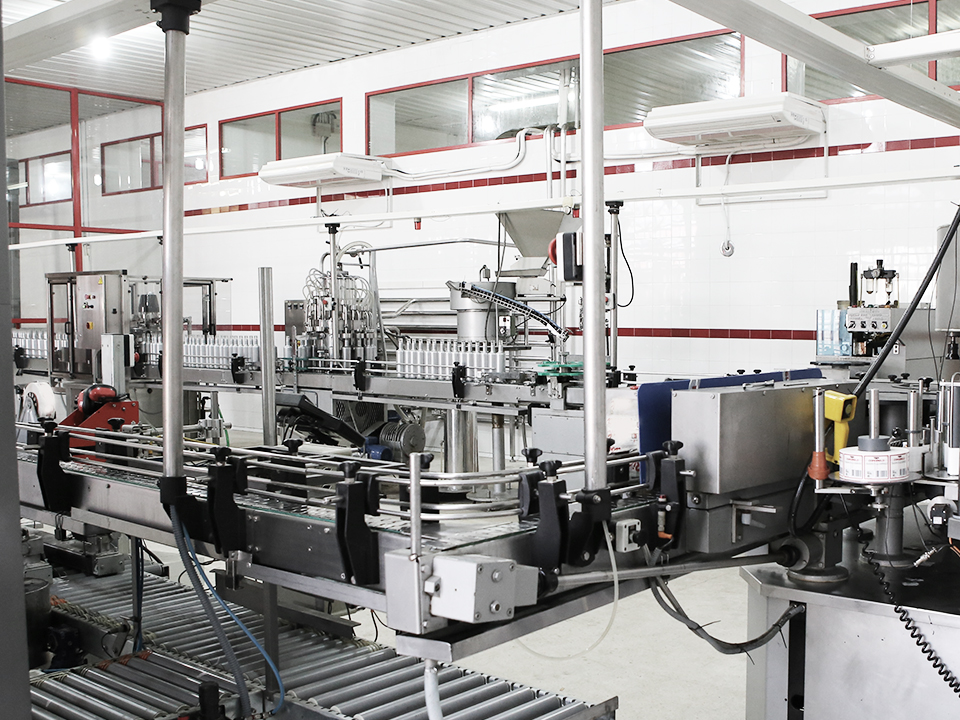 Warehouse
We have a very large storage area, with a computerized control of the stock, which allows us to have goods at all times to meet the demand of our customers.
Raw Materials
"Quality above all" is one of Riska's top priorities. And to achieve a quality product it is essential to use the best raw materials. Concentrated fruit juices, natural flavours and the best extracts, combined with the know-how of our team, result in outstanding liquors that never disappoint.